Von de Leigh's Random Ramblings
Blog-Hopping!
January 24, 2011
All of this time that I've been editing this blog, adjusting, and writing, I have only recently realized that I am a part of a very intricate chain of communication. I am Blogger. I am a part of a blogging world, where people write every day about their joys, fears, thoughts, and opinions. I jokingly said to a friend today that I have been blog hopping. I have been excitedly typing in random words like "food", "books", or "Anna Karenina" and reading so many fascinating blogs by so many interesting people that I feel like a kid who has gone to the circus and is learning that there is popcorn and cotton candy too!
Reading was and is like an addiction for me. It is my sweet little fix throughout the day. If I feel like I am starting to feel stressed or depressed, I read a few chapters of my Bible. If I want to feel amused, I grab the novel that ends up on my bedstand-there are usually more than one! Perhaps I am in the mood for intrigue, I linger over a biography. Reading is a pleasure for the mind, like prayer for the soul or chocolate for the mouth.
Nooks and iPads make me shutter. I am sure that they are great on planes and handy in a purse, but I am a lover of books! I like the touch of books, the scent of books, the feel of  a book being hugged to myself after I have finished reading it and am savoring the moment of the story. Reading is an art. There are various fonts, covers, designs, and papers. My organic friends might throw rocks at me from their tree houses, but at least my hardback copy of The Guernsey Literary and Potato Peel Pie Society, by Anne Barrows, will protect my head!
People write the way that they talk. Just read Same Kind of Different as Me, by Ron Hall and Denver Moore. I personally believe that reading opens doors to the mind's understanding. Developing my perception of humanity, besides the Bible, are books such as Gone with the Wind, by Margaret Mitchell, and Sense and Sensibility, by Jane Austen.
Blogging is more than just people writing about their lives. People share recipes, ideas, and inspiration. People have taken good conversation into a new definition of exchange. We write at random and connect with perfect strangers!  Happily, I confess: I am Blogger.
While I was in France, I wrote a travel blog for the Baton Rouge newspaper, The Advocate. My mom took the photograph above while I was writing notes for the blog in Meylan, France. You can read the blog entries on the following link:
Coffee-Table Book Project 
Random Ramblings of Von de Leigh
April 23, 2010 was a very significant day. First of all, it was the day that we, the Gonzales Committee for Cultural Affairs, would depart on our voyage to Meylan, France. Secondly, there was a monstrous tempest which delayed our flight out of New Orleans three times. Now we come to my third point: A project was birthed, a coalition between artist and emerging author was formed.
It all started because of my nerves. I jumped with each patter of the rain, dreading the inevitable that something bad was going to happen. With the plumes of volcanic ash which had threatened our week and the torrential rain pouring down upon the city of Mardi Gras and Louis Armstrong, I was aprehensive about our trip.
For three years, I had studied French, listened to French music, and talked about someday going to France. All of my nerves revolted at the thought of our long-awaited vacation being lost somewhere in the mist. Then came Ms. Josie…
Josefa Young, fondly known as Josie, was born and raised in Munich, Germany, or, as she corrected me, Münichen. She is in her seventies, about 4'8″, a world traveler, and a photographer of roughly two years. Her life is truly an epic story.
She found me, quivering in agitation in those hideous blue pleather seats in the airport, and began to console me. "Don't worry! This is a part of life! Things like this happen." Then, she began to tell me a tale.
She was twenty-five years-old, and she had planned on a trip to an island off of Greece with some of her girlfriends. All of a sudden, her friends each canceled their plans and left Josie to go alone. They had all planned to split expenses. However, with Josie going by herself, she decided to skip the hotel and pitch a tent at a camping ground. There, she encountered stormy weather, much like the mucky weather in New Orleans would be on April 23, fifty years later. A kind family took her in for a few days before she decided to travel back to the Greek mainland.
The rest of the story is fairly frightful, filled with German-speaking Greeks, missing eyes, bloody noses, a donkey cart, and men with wicked intentions. But little Miss Josie survived it all unharmed. The moral of the story was that anything can go wrong and everything is an adventure. "And look, she stopped fanning herself," Ms. Josie exclaimed in her warm German accent to my mother.
We were so engrossed, or at least I was so engrossed in the story that I had stopped shaking, quivering, and fanning myself with my boarding pass. "You know, I want to write a book," Ms. Josie continued. "I want to write a book of my life, and I want to write a little coffee-table book with my pictures." A voice came from somewhere-my mother, Ms. Josie, or God-before I heard Ms. Josie exclaim," Jah! That's what we gonna do! You and I are gonna write a book together!" Well apparantly, Ms. Josie and I were "gonna" write a book together!
So we come to this day, May 24, 2010. I went to Houmas House, a plantation nearby, with a notebook in hand. There, Ms. Josie and I sat in the gift shop where she frequently manages an art booth, and we began to look through her thousands of pictures on her laptop, picking out favorites to comprise the coffee-table book, which Ms. Josie wishes to write before her memoires. Customers asked me if I was documenting photographs.
Ms. Josie would draw herself up and speak out, "No, she's an author, who's writing a book for me!"
To this, the customers would reply, "You have your own author?"
"Yes," I smiled,"and she is my artist!"
I met many people today, many interesting people. In fact, I think this whole book idea and Ms. Josie's fiery personality boosted business. She sold five original photographs and gave two away, kind heart that she is. We even had the pleasure of speaking to the owner today. Looking up at him, Ms. Josie said, "You need to invite her to the Red Hot (Art Banquet)! She needs to mingle and take notes." No one could ever refuse Ms. Josie, even the owner of the extravagant Houmas House. "You're invited," he said.
This has been the beginning of what I believe will be a very exhilerating experience. We worked today for nearly four hours, just looking through her thousands of breathtaking photographs. On the way back home, she said, "I'm old, and you're young. I think you and I are gonna make a great team." I hope we will.
THE FASHIONISTA
Random Ramblings of Von de Leigh
During the 1920s, she wore a band around her forehead with feathers bobbing out like an overly-excited ostrich. For the "Space Age," she floated about in scandalously short, boxy skirts and patent leather boots, smearing black paint onto her eyelids and erasing all color from her lips. In the '80s, she stuffed her oversized jackets with shoulder pads, making one wonder whether she was going to Saks Fifth Avenue or to a football game.
She is the ever-cool, seldom-stylish, post-modern, pre-moronic, Vogue-inspired fashionista. She wore the sour fads of yesterday and valiantly perseveres in wearing the ripe modes of today despite the terror of not knowing the fashions of tomorrow, try as she might. Wallflowers admire her as she flits about confidently, knowing that she is on the edge of fashion yet not realizing that she is dangerously close to falling off.
However those who have actually been exposed to a more classic style of elegance smile demurely and wait patiently.
They watched as the little fashionista used her navel as an accessory during the '90s, and they silently laughed as she put sparkles around her eyes for the Millennium. No one was surprised when she painted her nails black, but they absolutely cringed when she wore socks with her sandals!
They do not know why she buys expensive denim that has been faded and torn by the finest designers. Nor do they comprehend why she wears coats with short sleeves. All that they know with a certainty is that she is driven by the passion of being admired by those around her.
She wants to be fawned over, envied, desired, placed on a pedestal under the limelight and given boxes of pink diamonds, and Godiva chocolates, and freshly whipped cream with cherries on top. She is on a quest for acceptance-as we all really are-and blazes her trail through jungles of mail orders, broken hearts, and over-maxed credit cards.
Perhaps she does not realize that black "satin" nails look like decaying bone, nor that socks with sandals makes her look like she can not afford closed-toe shoes. In twenty years, she will look back with embarrassment, thinking, "Why did I ever wear that?" But maybe she will never learn her lesson. Maybe she will go through life wearing genuinely awful outfits that are freshly off the dehydrated runway models. And maybe she will leave behind a legacy of failed attempts to earn love through the heartless world of fashion.
STACY AND SHANE:
 A Play in One Act, Random Ramblings of Von de Leigh
Characters:
Stacy, a young, lady clerk in a bookshop who is intent on finding the secret to loveShane,
Shane, a young man looking for love and a good Western.
Setting: Wilder's Book Shop
A couple of bookshelves, a bar, and a few coffee cups and desserts. Stacy is sitting behind the bar, reading Sense and Sensibility, when a young man walks in from the rain and interrupts her reverie.
SHANE: Hey!
STACY (distractedly looking up from her book): Oh, good afternoon, sir! Can I-Can I help you with anything?
SHANE (smiling): Actually, I'm just looking-getting out of this awful rain.
STACY : Is it raining? Huh, I hadn't noticed…I love the rain…(looking out stage left then back down at her book) Well, if you need any help just holler, ok?
SHANE: Well, you know, now that I'm here, I guess I might as well buy something.
(Stacy marks her book and puts it down)
STACY: Would you like some coffee or a book-or both? We may not be very big, but I can assure you that our coffee is good and our cake is even better!
SHANE: Mmm. What kind of cakes do you have? Do you make them yourself?
STACY: Actually, my mom makes them. She's a terrific cook! Let's see, right now, we have dark chocolate and coconut.
SHANE: Wow, they both look so good!
STACY: Shall I get you one of each then?
SHANE: Um…No, I'll take the chocolate.
STACY (smiling): Great choice!
(Stacy gives him a piece of cake and pours him some coffee)
STACY: So what brings you out in the rain today?
SHANE: It was supposed to be my lunch break. I was going to meet my buddy at Wings n' More to watch the game, but oh well!
STACY: I'm sorry!
SHANE: It's ok. I get to have cake with a pretty girl instead.
STACY: Aw, thank you! Do you, uh, still want to look at books?
SHANE: Sure. What do you think I should get?
STACY: Well, what kind of book do you prefer?
SHANE (taking a bite of cake) : What were you reading earlier? That looked very interesting.
STACY (hesitating and trying not to laugh): Sense and Sensibility is a wonderful book. It's my favorite book by Jane Austen, really. I think it's her best work.
SHANE: What's it about?
STACY (gesturing with her hands): It's about two sisters who are completely opposite and poor. Elinor, the oldest, is pretty and very insightful, and Marianne is also very pretty but extremely romantic. Somehow, they both fall in love with the wrong men and both get their hearts broken. But Edward's not really the wrong guy for Elinor, but he's in a really sticky situation with Lucy Steele, even though he loves Elinor.
SHANE: And Elinor loves Edward.
STACY : Right, and then there's Colonel Brandon who's in love with Marianne, but Marianne is in love with Willoughby, who impregnated Colonel Brandon's ward, but Colonel Brandon doesn't know that until after Willoughby is engaged to somebody else.
SHANE: Not Marianne?
STACY: No, he wants to marry Marianne, but he can't because his aunt finds out about Miss Williams and disinherits him.
SHANE: So he marries Miss Williams but he loves Marianne?
STACY: No, Miss Williams is Colonel Brandon's ward, he marries somebody else, but I forget her name, oh! What's her name? Anyway, he marries whatshername and I'm not making any sense am I? I know, I know-I ramble. And you probably aren't a cravat and crumpets kind of guy anyway.
SHANE: No, I'm very interested! There are two sisters, and they are pretty and heart broken-I was listening. It sounds very nice. Are there any sword fights in it?
STACY: I knew it-
SHANE: Knew what?
STACY: That you're one of those guys who likes swash-buckling, bad-guy killing, man books where the good guy always gets the girl in the end, am I right?
SHANE: And Jane Austen didn't write about old letters with pink ribbons wrapped around them and tall, rude guys with big collars and tight breeches?
STACY: How did you-Point taken. So you admit then that you do like swash-buckling man books with fainting damsels in distress and ill-abiding strangers who don't walk but swagger into town?
SHANE: Probably as much as you love the endless gossiping tea parties and fluttering fans and foppish men. Yes, I love a good western with a cup coffee.
STACY: Well, follow me.
(Stacy leads Shane to a bookshelf)
STACY: Here you are.
SHANE (muttering to himself the titles of the books) : The Walking Drum, Louis L'Amour-great book. The Deerslayer! Wow, haven't read that one for ages! North and South-now this (he holds out the book)-this you have got to read! It's fluttering fans and ill-abiding strangers, perfect with your mom's chocolate cake!
STACY: I'll keep that in mind. Is there anything else that you might like to buy?
SHANE: Yes, your supper. Tonight. At Six, how's that?
STACY: Hold your horses, cowboy, you don't even know my name! And I don't know anything about you except you like barbeque and Louis L'Amour.
SHANE: And your mom makes delicious cakes, you work at Wilder's Book Shop, and you are secretly a huge romantic who likes to ramble. So do I. See? We know loads about each other! I'm Shane Markham. And you are?
STACY: Scarlett O'Hara, as far as your concerned!
SHANE: Brilliant! You can tell me all about it over coffee, hey?
STACY: Wait…I don't know where you work…
SHANE: Shaw Group Incorporated.
STACY: Fine. My name's Stacy Hill, and you had better not be late!
(Lights fade)
"WE'VE BEEN HACKED"
BY CHARLES R. HATCER III
Note, Random Ramblings of Von de Leigh: Here is a poem penned by my dear old dad after all of the computers in his office building crashed and his workload tripled.
Our daily schedule's been attacked.
You see, my friends, we've been hacked.
Ghostly intruders who run and hide …
after their virus has slipped inside.
Creators of chaos in all that they do …
folks without hearts like me and you!
Causing frustration they've made their life's work.
At the end of the day, the hacker's a jerk !
Folks unaccountable to ethics and such.
People whose lives will not count for much.
What wasted talent we see on display.
From moles who hide from the light of day.
They spew out their poison as they type on the keys.
Caring not for others, they're electronic fleas.
Sucking the lifeblood out of commerce and trade.
Wasting efficiency their day has been made.
They really believe they're above "the system".
They'd only convulse if human decency kissed them.
They have no heart they have no soul.
Their wasted lives just a big black hole.
A hole in the fabric of human kindness and care.
An empty hole of sub human despair.
Empty lives causing endless frustration.
The hacker's become the outhouse of the nation.
A repository of refuse who expresses uninvited.
Tormented beings set against the "united".
If they can disrupt then they've done their thing.
Transmitting their chorus of "Let Chaos Ring".
And in the end, they will get their due.
Cause someone else on the horizon..is smarter than you.
They'll go for the six gun of computer disaster.
Then they'll be shot down by someone who is faster.
In the end they will pay and they will not get by.
For one day they'll stand before the judge in the sky.
But until that day comes, here we sit all hijacked.
We're dead in the water, cause friends, we've been hacked.
A TEA PARTY
Random Ramblings of Von de Leigh
Today, I carefully assembled an outfit.
I'll take that white skirt, the one with the two crocheted ribbons sewn around it. Then, maybe I'll wear that white cardigan with the pink lining, which will go quite nicely with my silk heels with the gold and silver flowers. My hair should be done up elegantly, of course.
One always brings a gift to the party. Mom, we're going to get some flowers or something, huh? Yes, of course. I'll go in and pick out the flowers. Hmm. White roses. Those mean friendship. Lovely. It would be very nice to bring pure friendship, especially when it smells this divinely. They are out of baby's breath. What am I going to do? I can't just give her a plain vase with a bunch of friendship. Oh, look. White roses would look nice with Easter Lilies. I'll take them.
Ok, so where is the house again???
Oh, yes, ok. That's the house. The one on the knoll with all of the landscaping. In fact, it isn't just any type of landscaping with shrubs and palms. It actually has color in it, with vibrant purples and reds and golds. The sun is so bright, and the sky is the color of a seashell when the waves foam over it. We are feeling moderately impressed.
Everyone loves the flowers. Who wouldn't? It's friendship in a vase.
The tea is ready.
We all pick. This isn't just cucumber sandwiches and Earl Grey. There's Honey Vanilla Chamomile, English Breakfast, Her Majesty's Blend, and Mixed Berry. There are scones with sweet creme, and delicious croissants filled with a special blend of chicken, nuts and cranberries. Mmm. Honey and vanilla tastes scrumptious with creme and two lumps of sugar.
Apparently, there are two differnet films and two different books given the same name. North and South. Is it about slavery, the Spanish-American War, cotton mills, or trains? Ah. All of the above. At least Eliza and I knew the same one. Trains and cotton mills-the amazing BBC miniseries. What about the plump English girl with pretty black hair and large lips? You know, and the tall Irish man who yells alot? And the trains? Eliza, he's from Northern England.
We have all read the same books. Gone with the Wind. Pride and Prejudice. Jane Eyre. Wuthering Heights. Eliza loves Jane Eyre more than Wuthering Heights. Heathcliff and Cathy are too depressing and controversial.
We all introduce ourselves. Say your name, do you like tea? How many teas have you been to? What's something interesting about you?
"Hi! I'm Von de Leigh. I'm her daughter! I've been to a few tea parties before. I love tea. When, I was younger, I used to watch movies, and then pretend to be all proper and British, sticking my pinky out and playing scenes in my head…oh…and I've written a book!"
Mom wins a gift bag for having been to a tea party the farthest away, on a ship off the coast of Copenhagen.
KRISTA
Something Blue: Biographical Essays Tainted with Nostalgia
As a young girl at a very young age, she was in possession of a certain dress that boasted of more colors and more ruffles than could ever possibly hope to be even contained under the canopy of a striped circus tent. Her fervent ardor for that dress could not be diminished nor could it be extricated from her firm grasp, despite her mother's valiant crusade against said dress.
With all of its ridiculous pleats and tapered collars, the dress daily persisted in scrunching itself into grimy little school desks, hanging from the inter-woven bars of the playground's mighty death-traps, and twirling through the white bricked house on O—— A—-. Although it only magnified the coke-bottled glasses and the tangled array of blonde pigtails, even this strange dress could not demand the attention which was so easily gained by her sweet, generous smile.
Her wardrobe went through an intricate metamorphosis. The pigtails and circus tent faded away and the oversized shirts and thick-soled Dockers emerged with her ever-present smile, which then had a track of metal braced onto it. Magically, smurf doodles crawled onto all available note paper and hand-crafted key chains danced against the zippers of her green back pack.
Silently, I would watch her with fear as much as with admiration. I say with fear, perhaps, because I thought her to be in such an unattainable realm of cool sophistication that if I were to even look at her for too long, I would become blinded as if staring at the milky halo around the honey glow of the sun. Or perhaps I was simply wary of her mischievous pranks upon her poor sister, namely me.
Once, while waiting patiently for her and her friend Lacey to awaken, I heard my name being called softly. And I, still somewhat tired in the way that most people are on hot, lazy Saturday mornings yet awake enough to be rendered adequately bored, tip-toed over the gray carpet to her room and whispered, "What," only to be greeted by two very angelic faces wrapped in the warm folds of sleep.
Although most children enjoy the story of Samuel and Eli, for me, there was no question as to whether or not I was hearing the voice of God. After several, tiring tramps to and from Krista's room, I was finally able to break through her "slumber" and was then sweetly asked if I would bring up doughnuts, pretty please with a cherry on top.
The years saw Krista excitedly turning the knob of volume up on Steven Curtis Chapman, rummaging through the piles of retro clothing in Goodwill, and eating square after square of fruity Starbursts candy. People loved her everywhere. She was always quick to introduce herself to the young person hidden behind his lack of confidence. "Hi, I'm Krista," she would declare jovially. She became a subject of fascination everywhere she went. Look at those feathers in her hair! Wow! I bet that dress glows in the dark!
As the pages of the calendar were torn off month by month, year by year, Krista's style changed once again. She started working as a secretary for her first job. Endowed with her own hard-earned money, she did what most expense-free young ladies do.
I remember her coming home with a candied apple red silk coat. It was exquisite, the perfect complement to her illustrious curls. She became so beautiful and completely grown-up, a picture of elegance, if you will. I wanted to be just like her.
Listening to country music, letting the twang of the singers blare out of the windows of her little car, we would drive to the Mall of Louisiana, where we were certain to buy some smooth, white chocolate raspberry stars from Godiva, at the very least. She would chatter on animatedly about the joys and trials of love. Mostly, I just listened.
Six years later, I still want to be like her. Sure, she still likes to joke around and pick on me, but she also still has that infectious smile that wins over the world with its beautiful warmth. I will not forget her giving me yogurt and pudding after I had my wisdom teeth removed, or her hugging me while my mouth bled. I still wear the watch she bought me that has diamonds imbedded around  its face. Even though the glasses and the braces and the perm is all gone, and even though she does not still live in the white bricked house on O—— A—- any more, she is still just as faithful to the things she loves, like a little girl loves an old balloon dress.
HUCKLEBERRY
Random Ramblings of Von de Leigh
moon river, wider than a mile
i'm crossing you in style, someday
oh, dream maker, you, heart breaker
wherever you're goin'
i'm goin' you're way
two drifters, off to see the world
there's such a lot of world to see
we're after the same rainbow's end
waitin' round the bend
my huckleberrry friend
moon river and Me
LE CHOCOLAT
Pensées
The rushing waves of the trees are whispering to me. Thoughts trickle into my head about my next story. It's exciting: Dixie, the Roaring Twenties,  Marie Antoinette, and New Orleans.
Today, I find myself in a whimsical mood. I scrubbed the peanut butter stains from a little girl's new, cotton-candy pink dress while conducting the circus that is children's church. After preforming the acrobats of fixing mini peanut butter and jelly sandwhiches on stale crackers and filling plastic cups with Orange, Strawberry, or Grape Fanta, I then proceeded to feel like a complete clown when parents came, the sobriety of their service laced into their eyelashes, and collected their children.
Afterwards, I sat reading my book and craving the milky chocolate still wrapped in a bright package, embodied in the form of an Easter bunny.
The ice-cream truck passed beneath my window, its jolly tune reminding me of popcorn, roller-coasters, Daffy Duck, and lollipops. I opened my box only to find that my Easter bunny was missing an eye and sporting a large hole in his hollow leg.
TURNING A NEW LEAF
Pensées
My office shares a building with a real estate office. Fortunately, we all get along splendidly. In the mornings, we exchange common pleasantries. In the afternoons, we might even be daring enough to share lunch.
Today was no exception. Several agents and I sat down at a conference table to indulge in the roast beef po-boys and cheese fries that a secretary had picked up from a local, mom-and-pop store. As we sat eating, talking, and laughing,  I looked around myself in horror.
I watched as the individual next to me savored her roast beef, her cheese, fries, her fried pickles, and her large Coca-Cola. Everything was delicious in a deep-Southern-fried way, but I found myself thinking: I cannot go on like this.
I learned something dreadful about myself today. While I have usually been moderatley health conscious, I have begun some very unhealthy habits. This morning, for instance, I ate Frosted Flakes cereal. We had a conference, and someone made fresh biscuits and coffee cake-count me in for that as well. Who can resist taking white chocolate kisses from the jar while getting coffee? I can't…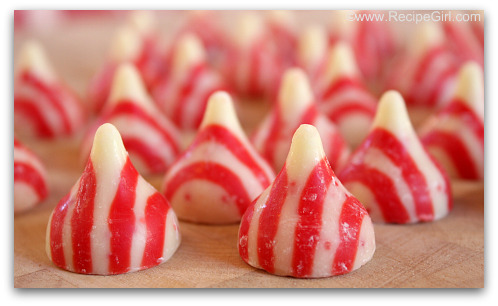 Fast forward a few hours and I am sitting at the conference table, eating roast beef and cheese fries. The only thing that comforted me was the "Diet" stamped on the label of my Coke.
With the cold daggar of reality stabbing me, I know I have to make a change. I am not going on a diet, but I want to make healthier decisions. I do not want to be the plump agent with the fried pickles ten years down the road. I want to live! I want to go into a restaurant without feeling like I have to defend myself.
So today, I am turning a new leaf. I went jogging, something I have not done in a long time. Yes, it made me feel like I was on fire. Yes, my jogging did reduce to walking briskly, but I feel great! I appreciated being out alone, watching the baby caterpillars sleep on the trees. And above my head, there were the delightfully green tiny buds twinkling in the sunlight.
JANE AUSTEN: AN EXQUISITE COMMENTATOR ON EIGHTEENTH CENTURY SOCIETY
Something Blue: Biographical Essays Tainted with Nostalgia
 "…what is especially intriguing about reading an Austen novel is seeing how the author, while completely aware of the etiquette of courting, also respects the common sense and good morals of her characters as they deal with society's strict and often unreasonable, even hypocritical, notions…"~ Jane Austen for Dummies by Joan Klingel Ray, PhD, President, Jane Austen Society of North America.
On December 16, 1775, a child, who would one day be known worldwide as one of the greatest and most influential authors in the English language, was born. She was a pretty child, with large blue eyes, rosebud lips, and a gentle face. She would later grow to be enviously tall with a slender, willowy figure.
Jane Austen was born to her parents, Reverend and Mrs. George Austen of Steventon, Hampshire, England. She was one of two girls and had six other brothers. It is easy to imagine that she had a very enjoyable childhood. In all of her novels, she praised the velvety green countryside in which she had been raised upon and often criticized the crowded, concrete-walled streets of Bath, a city where she would eventually live after her father's death.
What little is known of her early years has been discussed, dissected, and devoured by her vulturous large following of "Janeites" throughout the world. Austen was known to be a lively young lady, vivacious to the utmost, very unlike the disciplined matronly figure whom she is often portrayed as. She greatly enjoyed reading the scandalous novel Tom Jones many times, adored dancing, and was even fond of flirting in what she coined as a "most profligate and shocking" way. Her family was noted as equally jolly and in good spirits, shown in the lively verses that Mrs. Austen would often compose to amuse her children and the clerical students who lived with them to be tutored by her husband in matters of the rectory.
It was in the eighteenth century that the fictitious book called the novel burst onto the world stage. Many of the first novels were written in the emotionally sentimental, Romanticist style that was so highly popular among the "immoral" aristocrats in London and the dramatically extravagant Frenchmen. Many devout Christians shunned this new form of writing, except for the Austens. Mr. Austen, a clergyman of the Anglican Church, was noted to be a great novel reader, as were his wife and children. In a letter to her sister Cassandra, Jane Austen once wrote that their family was enthusiastic about their choices of reading and were "not ashamed of being so."
As a young teen, Austen began writing short stories, often in the Romanticist style, into a collection that she called her Juvenilia. This collection was shared with her family, who, as previously mentioned, greatly loved reading and discussing literature. The Austen family would often sit around in their drawing room and intellectually discuss pieces that they had all read, like a familial book club meeting. Often, Jane Austen would write stories to present as gifts for birthdays, engagements, and other special events. Using her iconic wit and irony, her "little bit of" scribbling began an entire empire of literature.
Many ascribe Jane Austen's writing to being the beginning of the "Novel of Manners." It is true that, in her writing, she did allude to common manners, but, perhaps she was just being observant of the social sects that were normal in her time period. For the most part, she focused on writing about the upper middle class families who were, at that time, known as the "landed gentry." Austen herself moved among this broad circle of people, although being relatively poor. It was a custom then for a minister's family to be among the gentry out of respect for the holy ordination in the Church.
With her quick blue eyes, Austen would observe everything which surrounded her with a realistic clarity. In her possibly most widely acclaimed novel, Pride and Prejudice, Austen was able to show the profound importance of balls in her society. A ball consisted of a full moon, dancing, sumptuous feasting, gambling, more dancing, and a return to one's house at dawn. At that time, the only physical contact between unrelated males and females, and indeed, almost the only conversation that was socially acceptable, was done during the delicately choreographed art of dancing. It is during some of the most intense, charged, conversational combats between Pride and Prejudice's hero and heroine that they find themselves dancing.
When Austen was writing, she was living in a time when women were hardly given any rights, let alone actually allowed to voice their opinions without being criticized for being unladylike. So, it was through her writing and through the voices of her characters that she slyly let her true thoughts be heard. In many of her books, Austen in able to openly ridicule certain practices through the deceptive use of "fiction."
It was common in the late eighteenth century for the King to sell baronetcies to wealthy men and to grant knighthoods to whomever did a good deed for the Crown, however minuscule it was. In Pride and Prejudice, Austen makes mention of her character, Sir William Lucas, having been granted a knighthood for writing a thank-you note to the King for His Royal Highness' visit to Meryton, the town where Sir Lucas is described to have "a disgust to his business and to his residence in a small market town; and quitting both, he had removed his family to a house about a mile from Meryton, denominated from that period Lucas Lodge." In Austen's discreet way, she was able to campaign against the very liberal donations of knighthoods while simultaneously pointing out the egotistical ways of man, hence the name "Pride and Prejudice."
In her early masterpiece Sense and Sensibility, Austen was able to point out many of the misconceptions of sensibility-a wildly passionate outgrowth of the Romantic Period-through her character Marianne Dashwood and was able to praise the use of common sense through the elegant sister Elinor. All the while, Austen drew attention to the unfortunate circumstances that were caused by the entail-a British law that had prevented land from passing from father to daughter and only permitted it to pass to the closest male relative instead. Thanks to her wit, though, the hopes and trials of the Dashwood sisters are not too depressing, but entertaining as well as informative with Austen's brilliant way of imprinting her character into her readers' hearts.
One of her other gifts to the literate world, Mansfield Park, is one of the most deep insights into some of the many horrors of Georgian society. Many critics claim this work's heroine to be one of the most least-loved characters in all of Austen's paraphernalia. Generally, people feel that Fanny Price is too under-developed, vulnerable, and meek to the point of boredom. Yet Janeites still clutch Mansfield Park to their hearts with a devout addiction, perhaps for their love of all things Jane Austen or for their fatal attraction to the deliciously scandalous Crawfords. For whatever reason, it would seem that out of all of Austen's characters, Fanny Price should be the one to invoke the most compassion.
As a young child, Austen horrifically watched as her older brother, Edward, was given away to their wealthy cousins, the Knights, who had remained childless. At that time, Edward was almost twenty years old, and his borderline-impoverished family was willing to have one less mouth to feed. Edward Austen then later changed his name to Edward Knight. It is impossible to know how that ever affected young Jane Austen, but it must be assumed that she did not regard it favorably. How could she? The nearly insensitive giving away of her brother must have been like witnessing someone enter into the "jaws of death."
It can be inferred from Austen's novel Mansfield Park that she was not very partial to the common practice of giving away children to barren relatives when the pocketbook was light. Yes, Fanny Price is given away by her parents to live with her snobbish aunt Norris, who constantly berates Niece Fanny while forbidding her the warmth of a fire, and the wealthy Bertrams (Lady Bertram is also Fanny's aunt and happens to be a drug-addict).
No, Austen most definitely did not write "Novels of Manners," merely, she wrote about life, about people, about nature, about feelings. It was once said that Austen "comments on women's rights and wrongs, men's prerogatives, home life, manners, and morals and religion." Really, she put probable, relatable situations onto paper, and that is why her books are so well-loved even today. In the same sense, she gives her readers a warm feel of community and hope with her lighthearted stories and their happy endings.
Unfortunately, Jane Austen never shared in any such happy ending as those experienced by her beloved characters. After her father died and her brothers moved off, Austen lived like a bedouin with her mother and sister. Basically, they became homeless and moved around to the homes of the Austen brothers until Edward Knight bought a house near his land for them called Chatsworth. After her mother died, Austen too began an illness which she would never overcome. Attending to the urging of her brothers and sister, Austen went to Winchester where she could be close to her doctor. But Dr. Giles King Lyford knew that she was beyond medical treatment. Today, doctors think she had what is now known as Addison's Disease-a failing of the adrenal glands. Austen grew weaker and weaker slowly until in the summer of 1817, Austen's family gathered to be with her for her final moments.
It was on July 18, 1817 that Jane Austen, that beautiful blue-eyed lady who wrote humorous romances which were later hailed as some of the finest literature ever produced, died at the age of forty-one, unmarried.
MY CAESAR
Something Blue: Biographical Essays Tainted with Nostalgia
"Here, under the leave of Brutus and the rest-
For Brutus is an honorable man;
So are they all, all honorable men-
Come I to speak in Caesar's funeral.
He was my friend, faithful and just to me;
But Brutus says he was ambitious;
And Brutus is an honorable man."
- an excerpt from Julius Caesar by William Shakespeare
Today, I find myself in a somber mood as I acknowledge a terrible truth. Recently, I read Antony's speech at Caesar's funeral from the brilliant play by William Shakespeare. It turned my heart with a dagger of pain each time Antony finished a stanza with, "But Brutus says he was ambitious; And Brutus is an honorable man." Really, Antony, Brutus, and Caesar have nothing really to do with what's been aching in my heart, but I felt like mentioning it anyway. Perhaps I think of it now because I ponder human comprehension or because I ponder the fact that one, seemingly small move, a touch, a word, an impulse can potentially change a person's life for the better or for the worse.
A few years ago, I met someone whom I shall call X for the sake of anonymity. He was a lovely person to talk with. He always knew the right thing to say and when to say it. Naturally, I liked the attention and the flattery. No matter how many times I had to listen to him voice his feelings of depression, he still made me feel like I was a princess, an angel of light, something admired that was to be put atop a pedestal and under a glorious, heavenly light.
We quickly developed a friendship. I encouraged X as much as I could, especially his poetry, for he was very gifted with the art of words. It is amazing how much potential people have. I could see him as a great man. Like a vision, I saw him working hard for his goals, rising up from the muck and mire of life to achieve many great things. I could see his face on the cover of a book of poetry, I could see his name inscribed on a plate nailed onto the door of a fine office.
There were some things about him, though, that worried me, frightened me, even. For instance, his depression was as deep as it was famous in our small circle of mutual friends. His style was under-developed as were his manners.  Naturally, I was willing to help his contorted mind as a good friend should, and I kept trying in vain to bolster his self-confidence. After a couple of years, he seemed improved in many ways. He had goals, he had dreams, and he would be a fine person after all, albeit slightly stormy and impassioned, a genius. Edgar Allen Poe. Eric the Phantom of the Opera.
He possessed a dark, uncertain past, a brutal spirit, and a vengeful willpower. I have not spoken to X for many months. Last week, I spoke to one of his friends and found out the terrible truth which I know ponder somberly. X has dropped out of school, moved into a trailer, and unleashed the animal that was once safely caged into the confines of his heart. By dropping out of school, he has thrown away all of his dreams, his potential of success and joy. He has destined himself to a life of monotony. I see men lurking outside in muddy trailer parks, beer in hand, working on automobiles so ancient that the original paint has been swept away by sun-baked rust. And that is what my dear X has become.
I feel sorry for the man he could have been. My heart aches for what could have been. For X never will really be a man, just a simple, lost boy who wanders around life,  washing away his regrets with gloomy clouds of smoke, and, like a broken chard of crystal that had once hung from a majestic chandelier, he is sadly becoming like those he had, once upon a time, abhorred-broken away from what was that good and perfect thing. If he does not reform his ways, he will eventually become even more unfortunate, looking older than his years, a foul representation of wild, unrestrained youth. His friends from his childhood will pity him, offering him what little they can spare, ignoring what he is and preferring to cherish the memory of what he was, what he could have been.
And what about me?  Silently,  I will remember the handsome lad who had  shared his dreams with me, and had been my friend when I had felt forlorn and lonely. Then, I will look at his frazzled hair and the purple crescents buried beneath his empty, brown eyes, and I will feel sorry for the man that could have been, for he never will really be a man.
"I speak not to disprove what Brutus spoke,
But here I am to speak what I do know.
You all did love him once, not without cause;
What cause withholds you then to mourn for him?
O judgment! thou art fled to brutish beasts,
And men have lost their reason. Bear with me;
My heart is in the coffin there with Caesar,
And I must pause till it come back to me."
MY STORY GHOSTS WHICH HAUNT ME
Random Ramblings of Von de Leigh
Every day, like most breathing creatures, I wake up. After a sequence of mundane things like dressing, eating, and driving to work, I pay homage to the delicious task of converting simple, aromatic beans into this wonderous American brew called coffee. It is such a beautiful ritual that I relish in performing that I find myself treating it with a kind of awe-like reverence. Then comes the tasting of the coffee. In that first taste, my world spins into action and I find myself asking a horrendous question, what is my next book going to be?
Everywhere I go, in the back of my mind is a question pouding with every beat of my heart. What will my next story be? The only solution to rid myself of this worrisome stalker is to begin working on a story.
I explained to my friend, Eliza, that writing a book is an interesting experience. When you finish, you will cry at the beauty of your new child. Editing is changing diapers, but then all of your friends will smile and make funny noises about the fruit of your painful labor. When your story graduates from a publisher, gets a job with Barnes and Noble, and marries a good movie script, you'll have a good cry fest then too. That's the beauty of the strange process called writing.
Over the past year, I have written page upon page of many differnet stories, only to decide that I hate them. Such pure agony I would wish one no one.
I measure most books by the impressions that I experienced while reading them. For example, when I think of Gone with the Wind, I picture hot red clay melting in the moist summer heat and emeralds. When I think of The Phantom of the Opera, I imagine death traps, mildewing catacombs, and an enchanting, frightening genius behind a simple white mask.
Don't ask me why my head works like that, it just does. As I said, I've written page upon page of stories only to discard them in annoyance. I have different 'pictures' of them also.
One reminded me of New Orleans, sunshine, and prison cells. Another reminds me of white candles, blood, porcelain dolls, and Irish ballads. The third one is art and Asia. The fourth is Miss Havisham, gypsies, and opera in Vienna. And the last one is heat, chocolates, and a mind.
My odd descriptions are bad enough, but can you imagine having these pictures course through your mind day in and day out? Sunrise to sunset? I feel like Ebenezer Scroodge, irritable and worn out, having ghosts pop out from behind my curtains and forcing me to intrude secretly upon other peoples' lives. Or maybe it's like being stuck in a hallucination composed of pictures revolving on an emotional escalator. I love it, I hate it, I love it, I hate it. It swirls on and on in a weird collage of white candles, blood, Miss Havisham, Asia, opera, and the Ghost of Christmas Past.
A SALUTATION TO SKINNY COUNTRIES WITH OBESE NAMES
Random Ramblings of Von de Leigh
The English language is a masterpiece of awkward words, but never in our quest for the lackadaisical have we been able to name our countries imaginatively.England. Scotland. The United States of America. Even our own names can be somewhat snooze-worthy. Mary. John. Smith. So, with much adieu, to the Germans and the Arabs, I applaud you for keeping us awake during the innumerable dull hours spent labling maps in geography class, for sharpening our pennmanship with your meticulous use of alphabet, and for all in all, making the world a much more interesting place.
You have waved your banners proudly and boldly, as if to say, "We Shall Be Acknowledged and Granted Our Due Recognition!!!" Yes, I have scrawled your name besides the more imposing countries that are so monstrous they don't need pompous titles. In lacking with multi-syllabic coordination, they seem to wiggle their ears and jut out their necks proudly. But what about the little guys? The ones who are so miniscule that their captials aren't even mentioned in world atlases? Constantly in jeopardy while under the shadow of Goliath, these Davids have only one little smooth stone to fight with. Their names. So go ahead! Give your best shot! To you, I salute, Liechtenstein; Luxembourg; Ljubljana, Slovenia; Sarajevo, Bosnia-Herzegovina; Abu Dhabi, United Arab Emirates; Dushanbe, Tajikistan; Alma-Ata, Kyrgyzstan; Tashkent, Uzebekistan; Ashkhabad, Turkmenistan; Baku, Azerbaijan; Thimphu, Bhutan; and
Bandai Seri Begawan, Brunei. You may be diminuitive in size, you might not be visible on the map, but your names shall always have gigantic places in the largest chambers of English-speaking hearts. Thank you!
AUDITIONS
Random Ramblings of Von de Leigh
The skirt was a beautiful, Mexican print of oranges and blues. The belt was a glittery leopard print against a blazing orange turtleneck. The shoes, spiky-high snakeskin.
All right. Now it is perfectly clear that my outfit last night was perfectly presentable, possibly pretty, even. I breezed in, past the glowing cross at Focus Light, or, maybe it is not so much the cross that glows as much as it is the mesh brick work that surrounds the solid cross. Under the haze of evening, when starlight has cast her ethereal glow over the warm earth, it seems that the cross does really, indeed glow. Call it a blessing, call it an omen.
Breezing. That is such a lighthearted word. Which is a good thing, because I was in a  very 'breezy', lighthearted mood. Sure, I had just been in conference all week, sure, revival would be coming the next week. All right, so my book has been giving me trouble, sometimes I hate it through my violently fierce love, but all is well. I was breezy.
I walked in, only to be hailed by a choir of greetings. Friends, buddies, chums, mates. Call them a blessing, call them an omen. It was almost like a death. People laughing although their eyes bespoke of an inner fear, a worry. We all reassured each other. Yet we all felt an inner ticking in our hearts. Time was running out. If there had been a giant grandfather clock looming before us, I do not beleive it could have been more forboding. Tick. Tock. Tick. Tock. Bong.
Perhaps I was wrong in saying it was like a death. Perhaps it was more like getting test results. You failed a class. You have a tumor. You are dying. No, it is definitely like a death. A death of an enemy. There was no knotting grief in the pits of our stomaches that was sucking out all appetites for food, music, love, life. There was no inexplicable feeling of being weightless and weighted down simultaneously. More, we felt peaceful, we felt jittery. This too shall pass, etc.
Finally, I was called. It was my turn! Music blared, people laughed, the lights were golden warmth, not the cold florescent bulbs that have the ability to terrify someone even when they are in the chocolate aisle at Target. No, it was a golden warmth like the heavy, setting sun sinking blissfully into a steaming, placid lake. Warm with pink undertones.
We walked. There, at my final destination, were florescent lights. It was quiet like being in the heavenly secret place with twenty-four eyes blinking back at you. Some of the eyes were warm and familiar. Some were chilly and familiar. The others? Ah, yes. The Others. If I am not mistaken, that was a name of a ghost film some years back now. Those words are so imposing, though. For instance, the minute I said 'THE OTHERS', you did not start picturing fat, giggling babies, or your best friends, or your parents. No. You saw something terrifying. You saw the unknown. The Others. It implies something cast-off, something unwanted, something, Unkown.
So there I was. Music began to play eerily. My voice came out as well. It was as high as the hum of a bird. It was that piercing whizz of a military aircraft dashing through the voluptous clouds. Words did not come…
"Well…you proved that you have a very high range!" "You really got the wrong note." "How've you been doing, Von de Leigh?" "You been all right?"
The eyes spoke. Their voices were warm, friendly, hot, and scorching my eyes. The florescent lights laughed at me. Not smirks, not sniggers, not even a scarcely-concealed giggle. They hugged their waists, firmly locked their eyes shut, and let out quiet, hiccoughing laughs.
"Don't go out there crying and scare people…" Said warm, familiar eyes. My lips curved gently upward, my eyes glowed pleasantly. Suddenly, I was surrounded by a warm, golden glow. The hot sun against the red sands of the desert. "Hey!" "You're going to do great! They are very nice, loving, friendly…"
My voice went on and on. My own thoughts disowned it. I wanted to scream. I wanted to crawl into a black hole and weep. Ahhhhhrgh!!!!! "Is this your first time? Don't worry! It's going to be fine!" Stop it! Stop it! Stop it! Screeched the teares that were secured safely in the torturous prison of my willpower. I can't stand it!
A warm, familiar face appeared. Smiling, glowing, my mother. I, also, smiled, glowed, waving goodbye flamboyantly to the crowds of nervous, jittery, tick-tock faces. I emerged into the dark, star-crusted sky. I walked past the blazing cross. Call it a blessing, call it an omen.
THE SOUND OF MUSIC
Random Ramblings of Von de Leigh
Every once in a while, a song will come on. My heart will beat pleasantly, softly, to the rhythm of the music. My hands become shaky, my eyes burn hotly. My skin feels weightless. And the world begins to waltz to this strange new sensation.
When I was a child, the hills really were alive with the sound of music. I remember visiting Kentucky some many years back now, and all I wanted to do was climb a hill all by myself. I guess I was convinced that there was something magically transforming about the adrenaline rush which accompanied the intimate pounding of the foot against the soft, grassy knoll.
I climbed higher and higher, only to slide under the electric fence…I was in a race with a car…only God knows why the fence was not on that day. My hair had fallen, rosy cheeks and everything, I was out of breath. Can you picture that feeling? I really mean the feeling. The release. The jittery excitement. The cold chills. The warmth surging through the veins.
I still feel like that little pink-cheeked girl when I hear a finger sliding over the strings of a guitar, the keys of a piano. Hallelujah…hallelujah…hallelujah…My heart pounds. My skin quivers. The cold chills race through my nerves, the sweltering warmth surges through my veins.
It sounds like falling in love.